Shaping tomorrow's infrastructure and maintaining today's in Thunder Bay and Northwestern Ontario
Potentially millions of people rely upon the infrastructure we maintain for today and build for tomorrow. From public roads to industrial sites to residential sub-divisions, governments at all levels continually turn to Tycon Construction for our expertise, reliability, safety record, and quality of work.
We can help with your next public works project.
Our government & municipal experience includes:
Site development
Asphalt and concrete removal
Landscaping
Aggregate products
Topsoil
Excavating
Bulldozing
Land clearing and development
Snow clearing and hauling
Road building
Road maintenance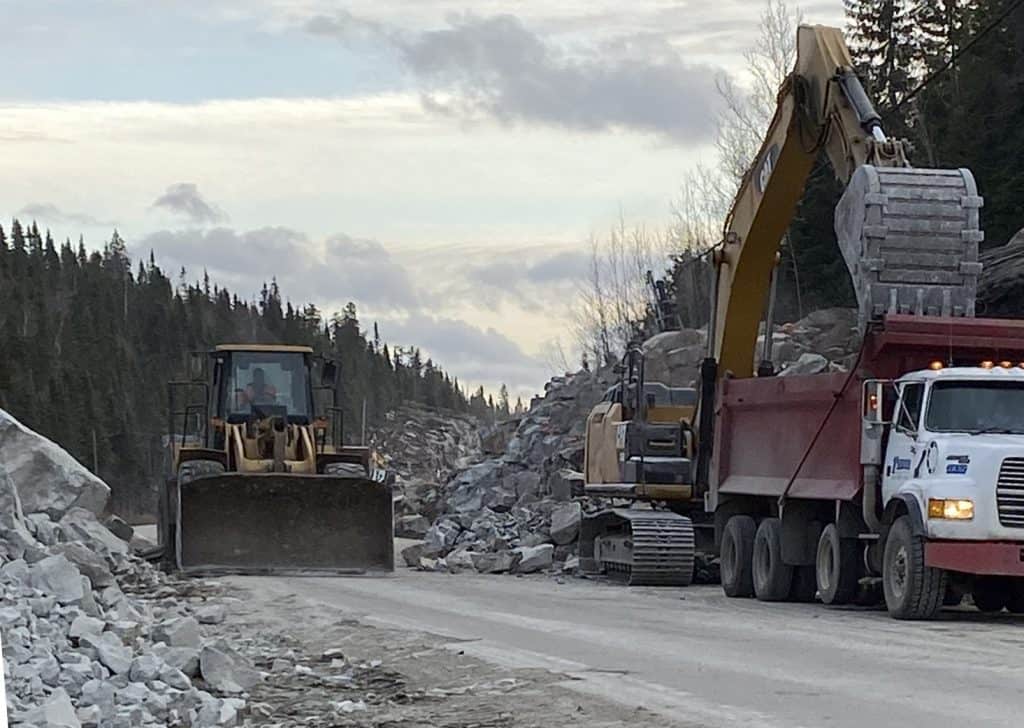 We can help with your next public works project.
Case Study: Mink Mountain - Municipality of Neebing
Mink Mountain on Lake Superior quickly grew from a sleepy community with a handful of residences to one of the fastest-growing local residential zones along Lake Superior. The tremendous increase in traffic meant that the Municipality of Neebing had to upgrade a 10-kilometre stretch of gravel roadway along Sturgeon Bay Road between Highway 61 and Mink Mountain Drive.
Tycon Construction undertook the project, improving drainage through culvert and ditch work. A new chip-seal asphalt surfacing provides a smoother ride for vehicles, increased the roadway's lifespan, and reduced maintenance costs. It was a win-win for the municipal government and the area's growing number of residents.